Rescue Lane
The rule that must be a rescue lane between the left and adjacent lane also applies in the Czech Republic.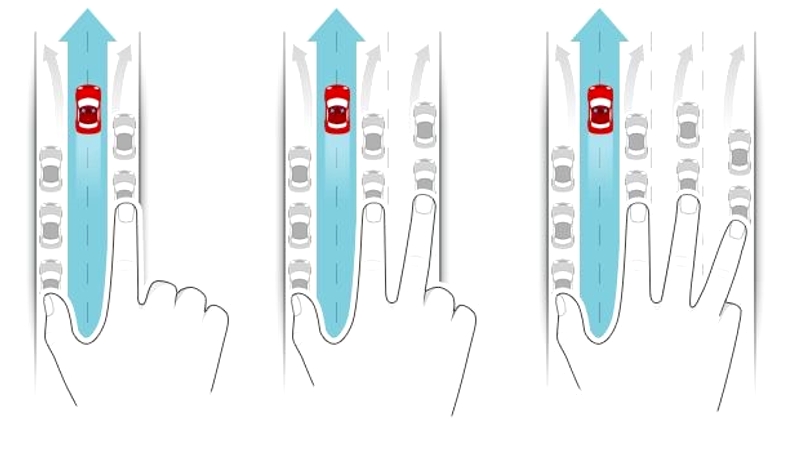 Mobile Phones
It is strictly forbidden to hold a mobile telephone or other device in hand while driving.
Zero Alcohol Limit
There is zero tolerance of alcohol in the Czech Republic. This rule is applied to the driver of the motor vehicle and for the cyclist or on animal rider.
Railway Crossings
The driver must before the level crossing:
take special care to make sure that the crossing is safe to make the crossing
when the vehicle stops on a crossing, remove the vehicle off the track – if it is not possible, do everything to warn the engine-driver
before crossing with the sign "Stop, give way!", stop the vehicle at the place from which it is a proper view of the track, at least 2.5 meters from the nearest rail.
The driver must not enter the level crossing:
if two red lights are flashing, horn or bell sounds
if the barriers are going down or are already down,
if he/ she see or hear an approaching train, sound of a horn or whistling; this is not the case if the flashing white light is on,
when a railway employee is giving a sign to stop by circling a red or yellow flag or red light (in low visibility),
if the situation after the railway crossing does not allow the vehicle to continue safely and leave the railway crossing
It is forbidden at or near the railway crossing:
overtaking,
turn vehicle around and reverse,
to stop and park on the railway crossing at a distance of less than 15 m before and after.
At a distance of 50 m before crossing and when driving, the vehicle may be driven at a maximum speed of 30 km / h. If the occulting white light is lights, 50 m before crossing the vehicle may be driven at a maximum speed of 50 km / h.